Color your world with comfort
Carpet for the Home
Unlike other types of flooring, carpeting delivers unmatched soft comfort, style and warmth. Carpet also offers more options for color, pattern and texture than any other type of flooring, with styles ranging from the bold and vibrant to the soft and neutral.
Carpet cushions footsteps, falls and play, insulates your home from noise and cold, and creates a comfortable space in which to live. Choose carpet, and you get so much more than just a beautiful floor.
Life happens! Cups spill, carpet gets pulled, and all you want to do is make sure the damage is taken care of. Learn how to clean your carpet properly and do the necessary routine maintenance.
Stumped? We're here to answer all of your carpet questions. Check out some of the questions we hear from customers all the time, and learn some carpet facts you maybe never knew!
What is carpet? How is carpet made? What are the different types of carpet available? How do you know which carpet style is right for you? Know the basics before you buy!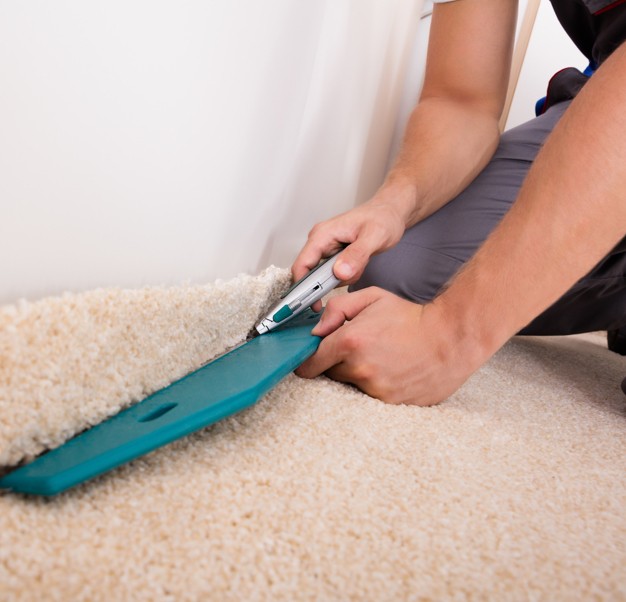 Carpet Installation
Whether you're an expert DIY'er or you're working with the pros, our team at House of Carpets is dedicated to providing top-notch customer service and ensuring that your new carpet is installed properly so that you can enjoy it without worry for years to come.
Carpet Inspiration
Maybe you know you want carpet, but you're not sure which one. How do you choose from such a huge array of colors, patterns, textures and styles?
It helps to see those styles in action! Our Carpet Inspiration Gallery is stocked full of photos to get your creativity flowing. See how different carpeting could complement your other home decor colors and styles, and begin to narrow down your options!
The whole carpet buying process starts right here.
When you choose your carpet, you want a name you can trust. Mohawk, Karastan and Shaw are some of the industries leading carpet crafters, constantly innovating to deliver carpet that is affordable, luxurious and able to last a lifetime.